ECONOMY
Bhutan has one of the world's smallest and least-developed economies. Until a few decades ago, it was agrarian with few roads, little electricity, and no modern hospitals. Recent inter regional economic cooperation, particularly involving trade with Bangladesh and India, is helping to encourage economic growth. Connections to global markets are limited and dominated significantly by India. Bhutan's economic development is guided by the concept of Gross National Happiness. Literally, according to GNH concept of economic development, all development should bring happiness to the general public. Bhutan believes in sustainability economic growth.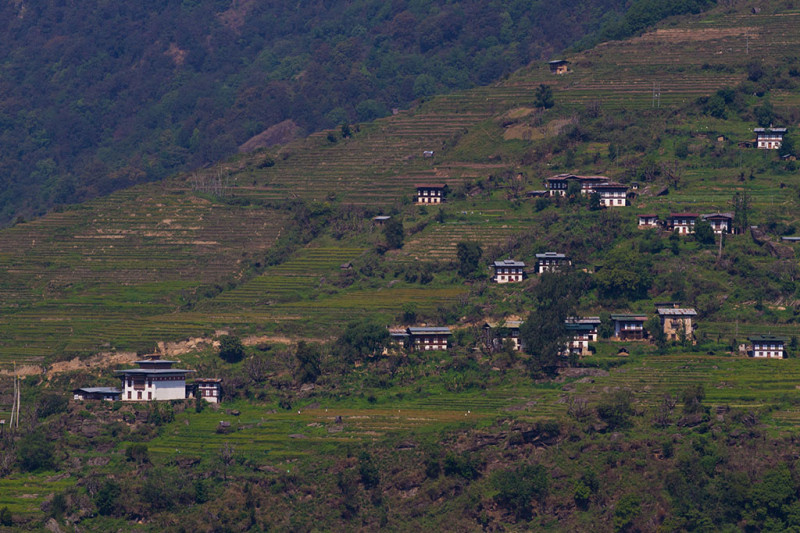 Bhutan's economy is largely dependent on agriculture and Hydro power. Though Bhutan has smallest economy, health care and education are completely free.
Bhutan maintains solid growth and macroeconomic stability. Hydro power construction and supportive fiscal and monetary policy have contributed to solid growth. Single-digit inflation, a stable exchange rate, and accumulating international reserves attest to the stability. Nevertheless, structural challenges remain, including large current account deficits, high public debt, an underdeveloped private sector, and a high youth unemployment rate. A delay in hydro power construction could cloud macroeconomic prospects in the coming years.
Bhutan has a stable political and economic environment. It has made a tremendous progress in reducing extreme poverty and promoting gender equality, while attention is needed to address inequality issues.