ECONOMY
---
Bhutan has one of the world's smallest and least-developed economies. Bhutan's economy is largely based on an agriculture and forestry which provides the main livelihood to more than 60% of the Bhutanese population. Bhutan's development has been rapid. Until the 1950s, Bhutan isolated itself from the rest of the world, and its dispersed rural population depended on subsistence agriculture. Bhutan has made great progress in improving the living standards of its people since commencement of the First Five Year Plan development in the 1961. Currently, the overall economic development policy is guided by the overarching philosophy of Gross National Happiness that has been well articulated in the Twelfth Five Year Plan. The Twelfth Five Year Plan (November 2018-October 2023) is under implementation.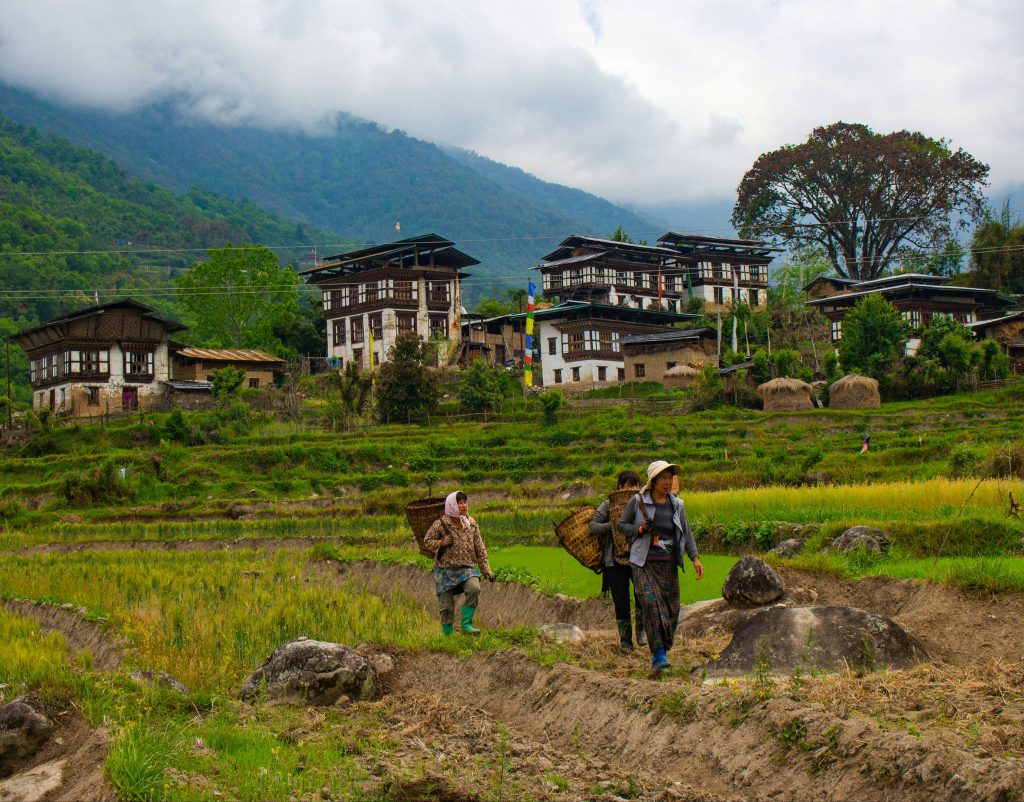 ---
As per the development indicators, Bhutan has a per capita income of US$ 3,438.16 (NSB 2017) which is one of the highest in South Asia. In the last three decades, Bhutan's economy has expanded at a robust pace driven by the hydro-power sector. Gross Domestic Product (GDP) growth is estimated at 4.63 percent in 2017. Drivers of growth include continued construction of hydro-power and implementation of developmental projects financed through grants and aids. Life expectancy has increased from 47 years in 1985 to 68 years today. General literacy rate is 71.4 percent while primary school enrollment has reached 99 percent and access to primary health care is over 95 percent.
---
Bhutan's economy is largely dependent on agriculture and Hydro power. Though Bhutan has smallest economy, health care and education are completely free.
---
All villages now have access to basic amenities such as education, running water, basic healthcare and are connected by roads and electricity. Even the most remote villages have connection to the telecommunication network including mobile phone service. At the same time, 8.2 percent of the population is not yet free from poverty.
Bhutan has a stable political and economic environment. It has made a tremendous progress in reducing extreme poverty and promoting gender equality, while attention is needed to address inequality issues.