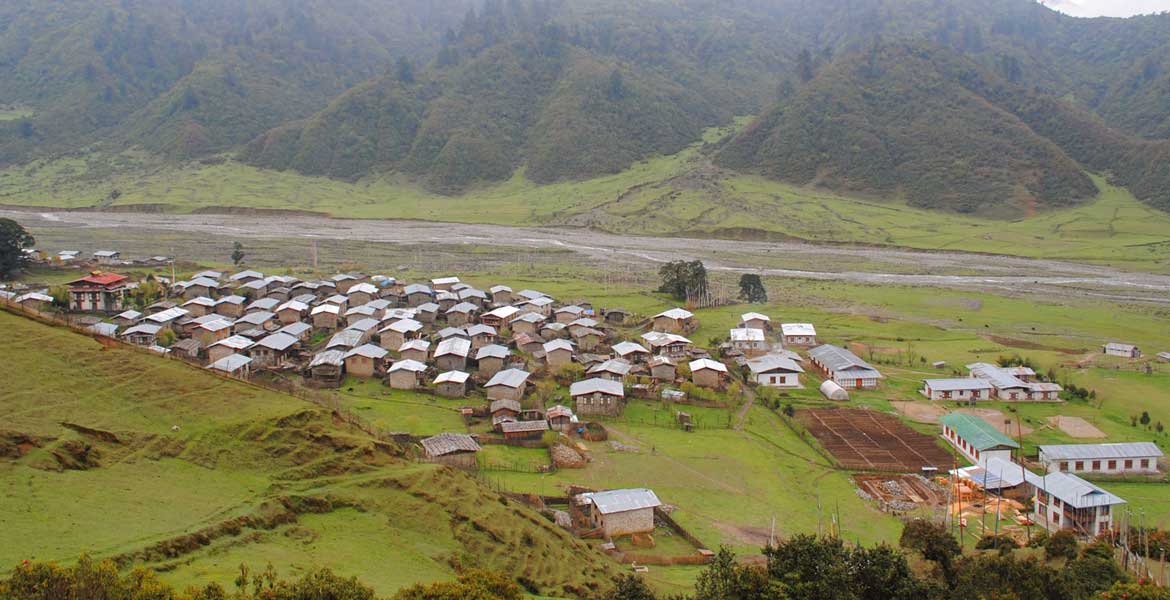 The Far – Out East Bhutan Trek
Tashiyangtse
Season:

Spring
Summer
Autumn
Winter
East Bhutan and certainly Trashi Yangtse is little known and little explored. However, it offers a wealth of nature, culture and history. The first Dzong in the country was Tsenkharla. Omba Ney is one among three unique pilgrimage sites where holy letters can be seen in the rocks and Omba gonpa has been called the Taktshang of East Bhutan. At Gongza ney you find one of the most peaceful monasteries in Bhutan, set among paddy fields and naturally sculptured rocks at the banks of the Gongri river.
The trek passes through broadleaved forest, chir pine savannah with lemon grass, sub-alpine pastures, agricultural areas and small villages and ends along the Gongri river. The trek can be done in 3-6 days, at a moderate or very relaxed pace. It can also be done the whole year round as Khamdang and Toedtsho Gewogs are among the driest in Trashi Yangtse and most of the rain falls at night, while only the highest viewpoint receives some snow in winter. Moreover, there are no leeches. Existing camping sites and homestays will be improved as more tourists visit.
Contact us for your dream trip now !