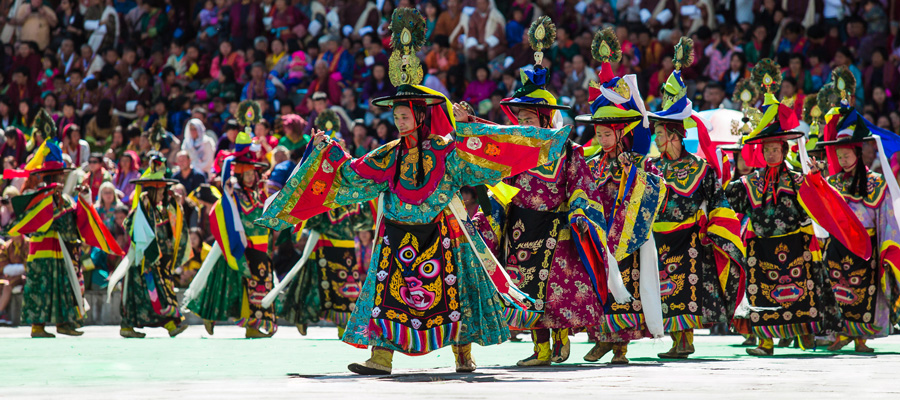 Punakha Tsechu
Punakha, Bhutan
Season:

Spring
Summer
Autumn
Winter
Punakha Tshechu is an annual event that happens inside the Punakha Dzong. Tshechu are always conducted or ending on the 10th Day of a Bhutanese Calendar month as the term Tshechu means the tenth, which is widely celebrated as Birth Anniversary of Guru Rimpoche, The Second Buddha.Tsechu's are organized in all 20 Districts of Bhutan and each district performs at different months from one another and its more like a New Year Celebrations and its both happy celebrations for the citizens as well as big day of offerings to the Guru Rimpoche and other local deities.
There will be both mask dances by the Buddhist Monks as well as songs and dance from the local villagers. Its an annual event and during Tshechu period all Govt and Private including schools and farmers remains holiday. It is an important event as all related folks from across the country comes together and discusses the important issue and prays together for a successful year. Come be part of the big annual celebrations with the Punakha District!
Contact us for your dream trip now !